Museums in my Mind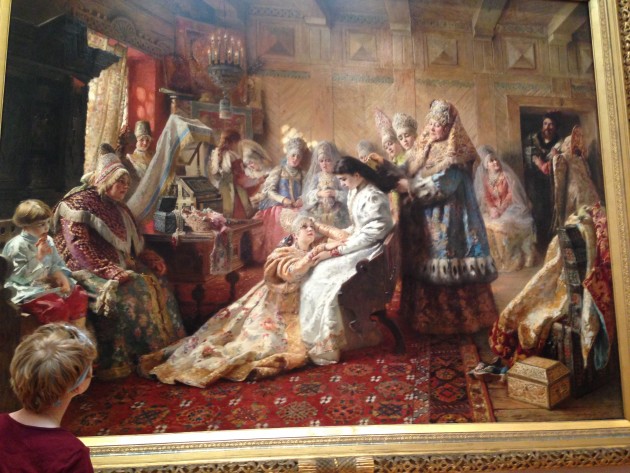 When I was a kid and wasn't feeling well my mom used to recite from memory a poem by Robert Louis Stevenson entitled "The Land of Counterpane". It begins: "When I was sick and lay a-bed, I had two pillows at my head, And all my toys beside me lay, To keep me happy all the day." The poem goes on and makes references to preparing for war as well as design imperatives related to city planning. This poem created a sense of euphoria in my little mind – I realized that I wasn't going to die – not yet. It was more likely that this feeling of well being came about directly from my mother's light-filled handling of the situation. Over many years she put in serious time reassuring me that whatever difficult situation I found myself in, or created for myself, was not the end of the world.
But what I didn't have the heart to tell her is that when I'm sick in bed I don't think about world peace or urban revitalization. I think about art – which might be another way to reflect upon world peace and urban revitalization? However, the art I think about is the art that smacks you in the face with its presence, with its "look at what I can do" hand of the artist, with its extraordinarily mundane subjects. This means that when I don't feel well I go to art museums in my mind. I look less for comfort food and more for comfort experiences captured in the moment when a work of art takes you in to itself.
A year ago this week I travelled with my daughter to San Francisco for her spring break. (This year our spring break plans have been disrupted by my illness.) While there we visited the de Young Museum and came upon "The Russian Bride's Attire", 1889, by Konstantin Makovsky. Enough said.