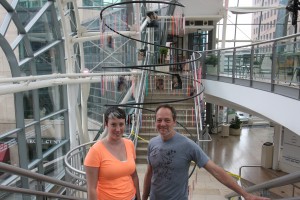 Theater of Inclusion is a collaboration of artists Dante Ventresca and Rebecca King.
Since 2000, they have worked with teachers, students, business leaders, non-profits, and city governments to help organizations conceptualize, develop, and launch projects.
Today, their business and collaboration consists of four distinct elements:
The Habitual Artist Podcast series: Launching in 2013, the Theater of Inclusion will explore how people purposefully create and make the spaces in their lives. The guests will range from local artists to business leaders and politicians.
Blog: Rebecca and Dante will explore the themes of their work in greater detail. They will examine how these ideas play out in business and schools, as well as discuss their individual work and its relationship to TOI.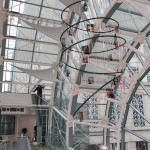 Projects + Presentations: Artists at heart, Dante and Rebecca have always worked on large, collaborative installations and projects, such as The Petal Project for Indianapolis' Super Bowl XLVI Host Committee, and small intimate projects such as Dante's artist salon.
The Theater of Inclusion has also worked on more intimate showings in community galleries as well as the Indiana State Museum.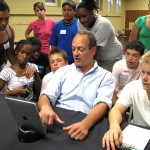 On-Site Education and Training: The TOI has a long-standing partnership with the Indianapolis Symphony to provide create, collaborative experiences for Indiana students. TOI also works with non-profits and corporate partners, creating customized programming built around creative problem solving, critical thinking, and design process.