Indy Loves You: Participating from Afar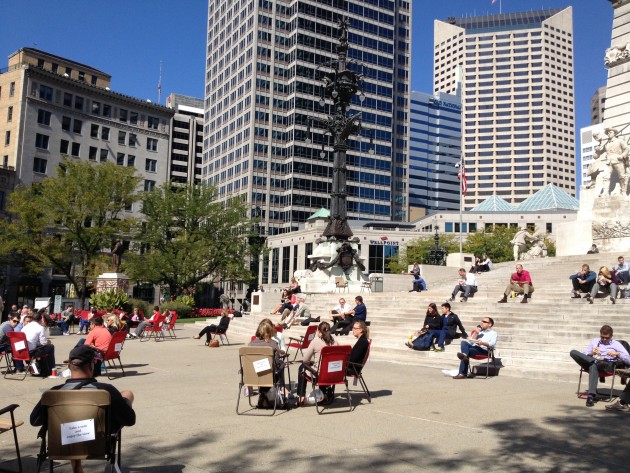 This week the Theater of Inclusion launched its Indy Loves You project, which seeks to engage people to think about their relationship with the city.
Throughout the next few months, Dante and Rebecca will be creating pop-up experiences across the city. At each place, they will be encouraging people to take time to consider their place in the Indianapolis community.
The goal is to create a dialogue between residents and the city.
While the project is meant to engage people in real spaces, they don't want to limit the conversations. To help reach the conversation beyond the streets, we've created an easy way to participate while you're sitting at home.
Simply fill out this short Indy Loves You form, submit your answers, and check back to see us document our progress.
Indy Loves You is an effort by Dante and I to be in dialogue with the city we love so much. — Rebecca King, on Indy Loves You